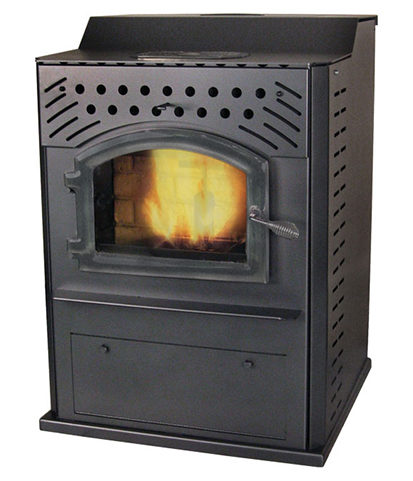 The MagnuM Winchester Pedestal series has a 45+year, time-tested technology for corn stoves that will give you peace of mind. The MagnuM Winchester family of renewable heating appliances will heat your home for many years to come with safe affordable Corn Agri-fuels.
Your MagnuM Winchester will be easy to operate yet has the latest in Tri-level combustion technology, electronic control center and optional auto ignition, perfect for burning corn.
The large Pedestal ash pan and up to 68 pounds of fuel capacity will keep you warm for up to 56 hours between fuel loads while reducing your maintenance time to a minimum. If sleek European styling and 42 years of proven dependability is what you are looking for, then the MagnuM Winchester is for you.